Introduction
As the ripple effects of the pandemic continue to rattle the nation, paying attention to attendance is more crucial than ever. Recovering from the pandemic depends upon students being present and actively engaged in learning.
America has an attendance crisis. Based upon emerging data, we estimate chronic absence has doubled. Chronic absence (missing 10% or more of school) is an early warning sign that students are at risk of not reading proficiently by the end of third grade, struggling academically in middle school and dropping out of high school.
Part of today's high levels of chronic absence reflect the trauma and upset experienced by students and families due to significant economic and health challenges. Chronic absence also reflects and exacerbates existing educational inequities among students living in poverty, students from communities of color and for students with disabilities. Addressing chronic absence is a strategy for preventing more students from joining the million plus students who have gone missing from schools during the pandemic.
To respond to current realities, Attendance Works has developed a new framework for educators who are communicating with families and students about why showing up to school matters. It is embedded in a whole child perspective, and offers a memorable way to explain how being in school supports students' social, emotional and physical well-being while providing opportunities to learn and achieve.
Simply emphasizing the impact of days missed on learning does not adequately recognize the overwhelming stresses many students and families are faced with during the pandemic. Instead, we recommend highlighting that Showing Up Matters for R.E.A.L. because it offers an opportunity to:
Provide Access to Resources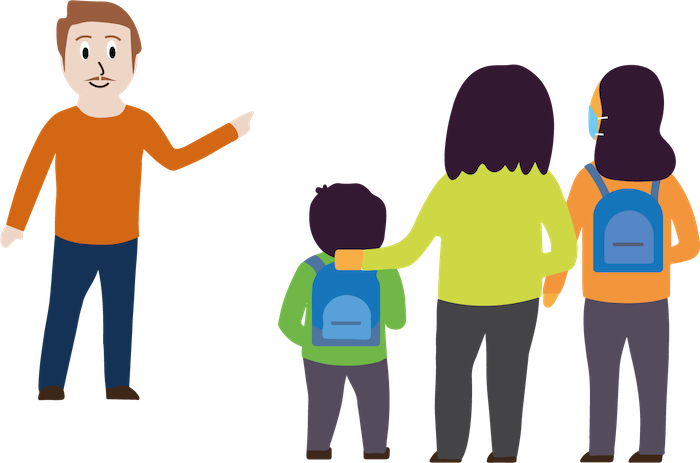 Showing Up Matters for R.E.A.L. is not just a slogan to use with families and students. It is also a call to action for schools and communities. We all have to work together to make sure schools have all of the components necessary so students are supported and motivated to attend, connect and learn. Learn more about the R.E.A.L. framework here.
How Can You Use this Toolkit?
This toolkit is designed to help educators and their community partners integrate attention to attendance and engagement into school daily operations. The goal is not to add more work to school staff who are stretched thin, but to enhance the effectiveness of what they already do.
The toolkit recognizes that showing up is just a first step for engagement and learning. It emphasizes working with students and families as partners to ensure students get to school every day possible, and have opportunities to connect, engage and thrive. For most students, this involves attending in-person instruction. But when that is not possible due to Covid, mental health or other barriers, ensuring access to quality remote learning is essential.
Showing Up Matters for R.E.A.L. is filled with free, ready-to-use messaging resources for everyone who understands that helping children and youth to get to school every day provides opportunities for students to achieve academically, develop socially and reach for their dreams.
When adapting R.E.A.L., consider where people in your school community have the greatest challenges. Get to know families so you can decide which talking point(s) make most sense. For example, if families are struggling with housing or basic needs, you might want to start with offering Access to resources rather than emphasizing routines.
This toolkit is organized into four key steps. Click on the step below for details, tools and talking points.
Production of Showing Up Matters for R.E.A.L. was made possible by the generous support of Kaiser Permanente, Heising-Simons Foundation and our individual donors.