Encourage the Gift of Attendance this year!
We've revised our holiday messaging to reflect the impact the pandemic has had on students and families.
This is still not a normal year. It's important to remember that most, if not all, students, families and educators are experiencing some level of stress or tension, while others have experienced deep trauma from family illness, death and loss of income.
During this holiday season, take time to offer empathy and support to all students and families, even as we emphasize the value of daily attendance for student learning.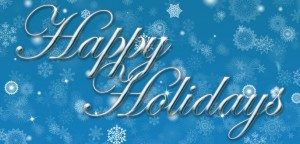 Attendance Works has developed messaging and letters for school leaders hoping to encourage good attendance around the winter holidays. We recommend:
Send a letter out before Thanksgiving and again in the weeks before the longer winter break urging students and families to avoid absences.

Include the name and contact information for people and organizations that can provide support to families if they need help.

Let them know the date when school will resume.

Stress that as long as children are healthy, they should be encouraged to show up to class when school is in session. Every day of school is an important opportunity for students to learn as well as connect to peers and their teachers.

Plan a special event for the first day after the holiday break to welcome students and staff back. If the school or teachers are equipped to text parents, send a text right before school starts again to remind them of special plans.
We want to express our gratitude for everyone who has helped keep students safe, healthy, connected and learning!