Please note: The materials on this page were created prior to March 2020. Some of the recommendations or images may refer to in-person activities and have not been adapted to conform with health guidelines regulating the number of people who can meet in person or safety measures to prevent transmission of Covid-19. We recommend that you follow your local health department, district and/or state guidance related to safety and education for the 2020-2021 school year.
Give the Gift of Attendance this year!
All families want what is best for their children, but they don't always realize how absences can add up to academic problems. Sometimes they allow children to miss school when it's not absolutely necessary. This often happens before and after the fall and winter holidays, as families try to squeeze a few more days out of the vacation season. At the same time, results of a parent survey suggest that families would be willing to shorten vacations if they believe the absences are affecting academic success. Principals and teachers have an opportunity to reduce holiday absences by ensuring that parents and students understand the toll that absenteeism takes on achievement.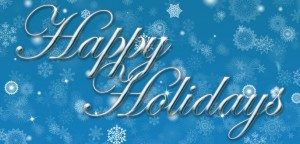 Attendance Works has developed some tools and messaging for school leaders hoping to encourage good attendance around the winter holidays. We recommend:
Send a letter out before Thanksgiving and again in the weeks before the longer winter break urging students and families to avoid absences.

Stress that teachers will be teaching every day and that children will miss out on instruction if they do not show up. Remind them that a homework packet does not take the place of classroom learning and interaction.

Encourage teachers to talk to students about the importance of showing up in the days before and after the holiday break.

Plan a special event for the first day after the holiday break. If possible, create a contest or find ways to recognize good attendance. If the school or teachers are equipped to text parents, send a text right before school starts again to remind them of special plans.
We hope this toolkit helps provide your community with tools for helping remind parents that the best gift they can give their children this year, and every year, is a good education.