Illustrating the Gap Interactive exercise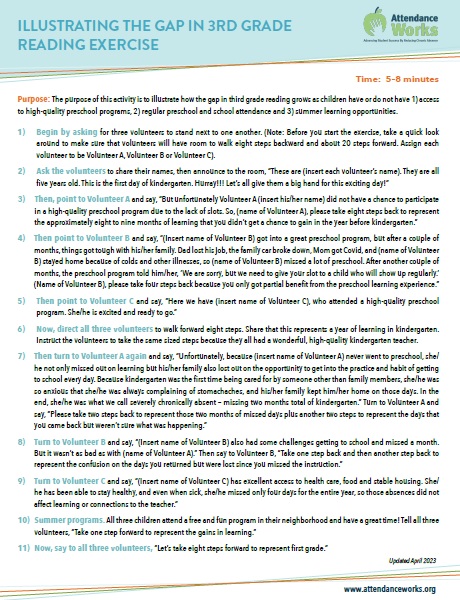 The "Illustrating the Gap in 3rd Grade Reading" interactive exercise is designed to show how the gap in 3rd grade reading grows when students miss too many days of school. The activity illustrates this gap as children have or do not have access to:
High quality preschool programs
Regular preschool and school attendance, and
Summer learning opportunities.
The handouts are free to download and reprint. If you want to change the wording significantly, please contact Cecelia Leong at cecelia@attendanceworks.org.