Below is a list of research related to attendance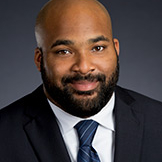 "
Your work and passion for student attendance was what got me interested in studying it and wanting to focus my academic work on chronic absenteeism. Your 2011 article inspired me to get involved in chronic absenteeism research, and most importantly, encouraged me to focus on solutions to addressing the 'problem hidden in plain sight.' Thank you so much for the work you do with your team at Attendance Works."
The reports on this page are listed alphabetically and examine the issue of chronic absence nationwide and in selected communities. Use the search box to find research using the author name. See the early education, elementary, secondary and other research categories on the right. To submit new research, please
contact us
.
Van Cura, Maureen. Journal of School Health, Vol. 80, No.8, August 2010.This researcher studied two high schools in New York – one with a school-based health center and one without. Controlling for race, gender, age, poverty, and presence of a pre-existing illness, this study shows that school-based health centers have a direct impact on educational outcomes such as attendance.