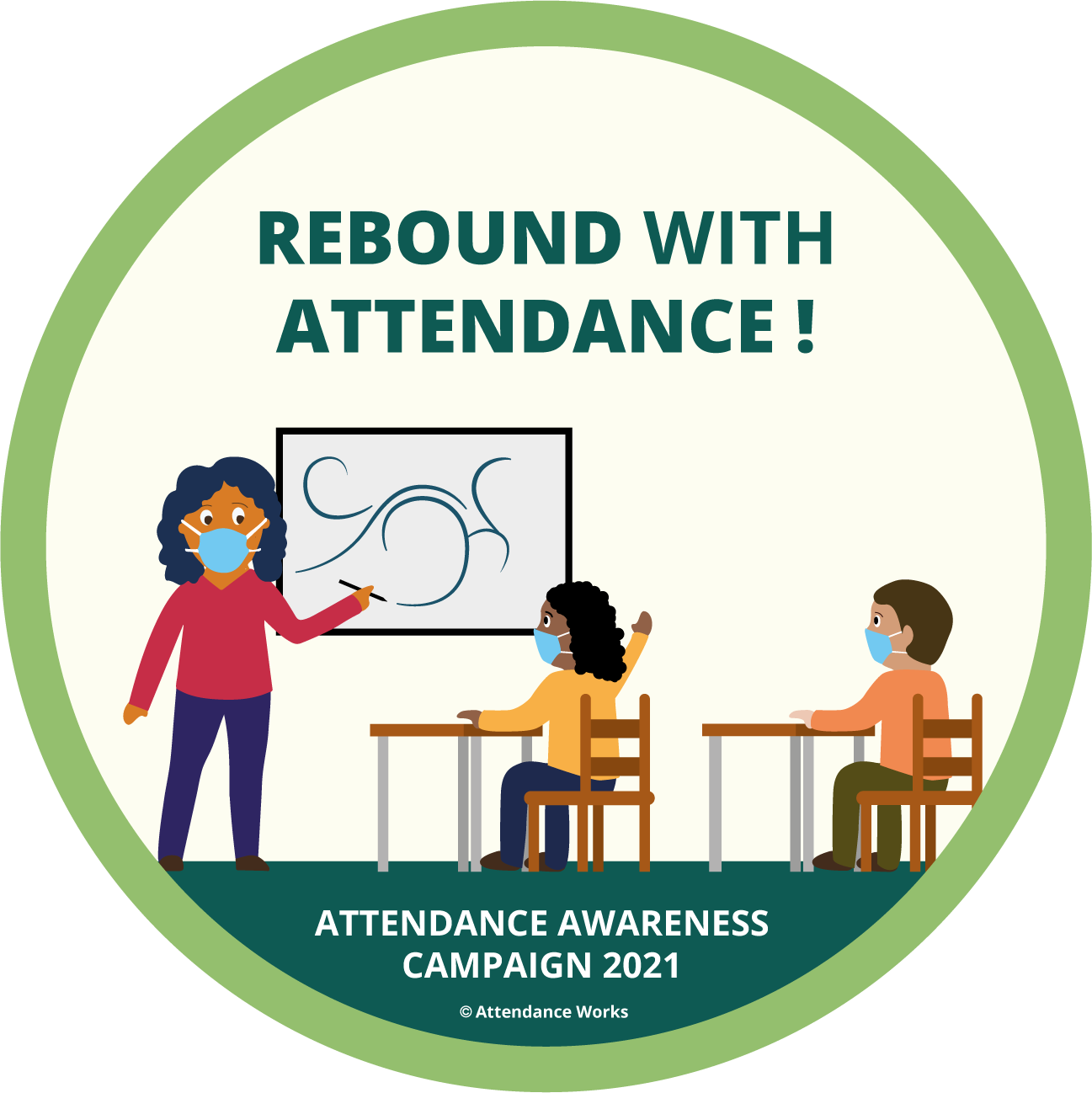 The many challenges presented by Covid-19 has led to an alarming number of students missing out on school-based learning opportunities. As districts and schools look towards recovery, we and our campaign partners are urging everyone to Rebound with Attendance!
The 2021 Attendance Awareness Campaign calls for starting in the spring to promote attendance and laying the foundation for ensuring students will attend classes this fall.
Building relationships, and creating opportunities over the summer will support the routine of showing up in person to a classroom. And, reviewing attendance data on an ongoing basis will help to identify, early on, students in need of outreach and possibly additional support.
Given the size of the attendance problem, districts and schools can invest in broad strategies to help students overcome barriers to attending class and reengage with learning. That's why we have launched a new toolkit to support the kick off of AAC 2021, Pathways to Engagement: Covid-19 Recovery Through Attendance. The toolkit offers a framework, tools and resources.
Don't overlook that federal Covid-19 relief funds can be used to support your Attendance Awareness Campaign activities. For more information on how to use federal dollars for attendance and engagement activities, read our blog post.
We're hosting four Attendance Awareness Campaign webinars. Register for all four here!
ICYMI: The Attendance Awareness Campaign kickoff webinar, with 3,800 registered!

Committed:Supporting Attendance and Participation to the Very Last Day of School

Wednesday, April 14, 2021

Find the links to the webinar recording, presentation slides and resources.

Engaged: Using Summer to Connect with Students and Families

Wednesday, May 26, 2021

11am-12:30pm PT / 2pm–3:30pm ET

Welcomed: Embracing Students, Families and Educators in the New School Year

Wednesday, August 4, 2021

11am-12:30pm PT / 2pm–3:30pm ET

Fully Present: Leveraging Attendance Data to Ensure Ongoing Success

Wednesday, September 29, 2021

11am-12:30pm PT / 2pm–3:30pm ET