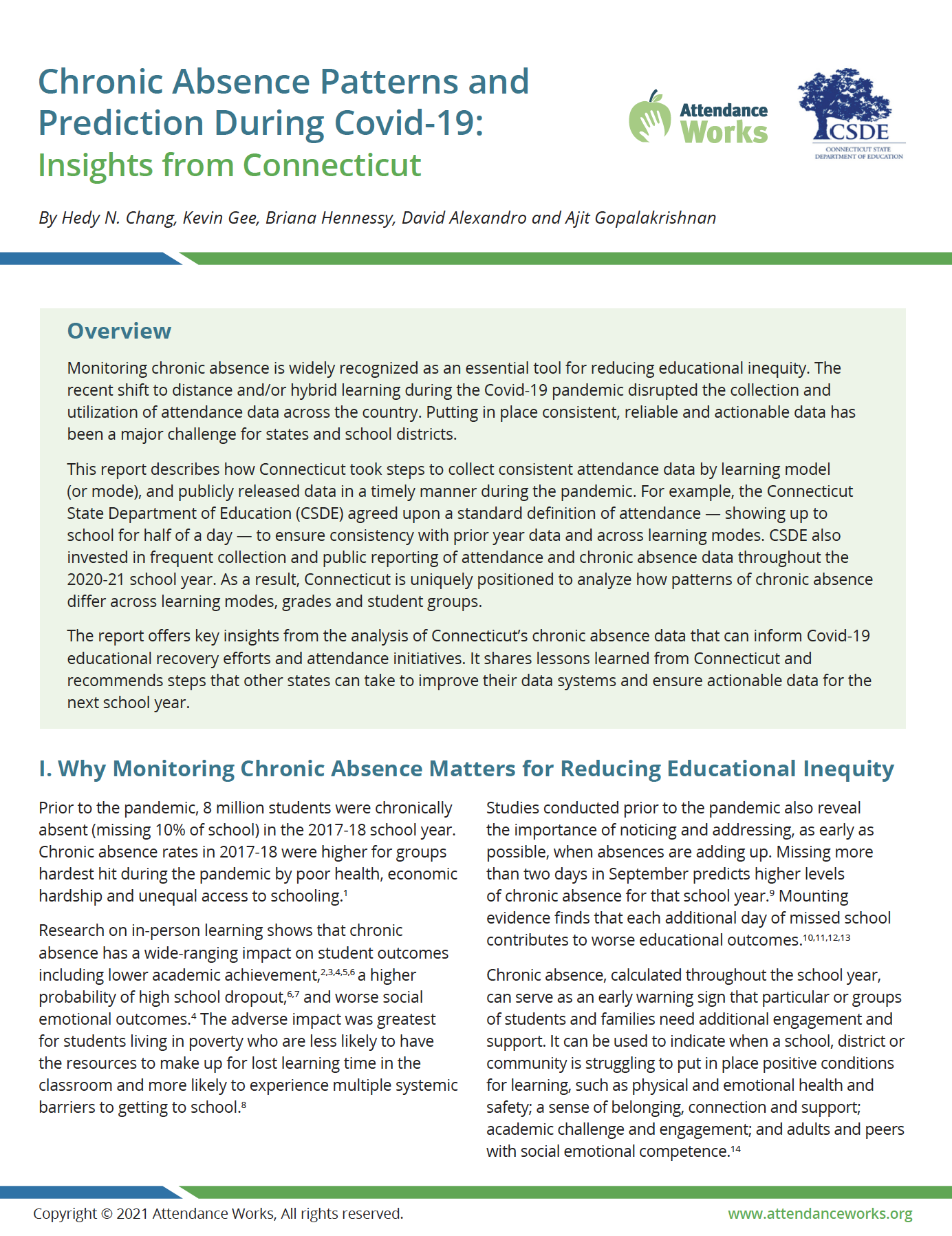 Chronic Absence Patterns and Prediction During Covid-19: Insights from Connecticut, by Attendance Works and the Connecticut State Department of Education, June 2021.
This report describes how Connecticut took steps to collect consistent attendance data by learning mode — remote, in-person and hybrid — and publicly released data in a timely manner during the pandemic.
For example, the Connecticut State Department of Education (CSDE) agreed upon a standard definition of attendance — showing up to school for half of a day — to ensure consistency with prior year data and across learning modes. CSDE also invested in frequent collection and public reporting of attendance and chronic absence data throughout the 2020-21 school year. As a result, Connecticut is uniquely positioned to analyze how patterns of chronic absence differ across learning modes, grades and student groups.
The report offers eight key findings from the analysis of Connecticut's chronic absence data that can inform Covid-19 educational recovery efforts and attendance initiatives. It shares lessons learned from Connecticut and recommends steps that other states can take to improve their data systems and ensure actionable data for the next school year.