Early Matters: Integrating Attendance Into Kindergarten Transition

The transition into kindergarten, whether from a preschool or from home, represents an important milestone in a family's life. This transition offers a unique opportunity for schools to establish attendance habits that promote long-term success in school.
A growing number of schools, preschools, districts, and communities now offer supports and programs to help families and children navigate this challenging and exciting experience. Quality transition programming can be especially important for vulnerable populations.
Who Can Make A Difference?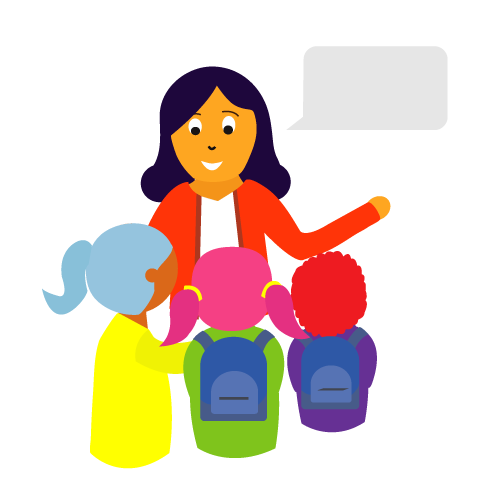 Principals and preschool directors are the critical leaders at the site level, creating the environment and the strategies that encourage families to school every day and on time.
Every employee in the building – from the bus driver, office staff and cafeteria workers to the teachers, social workers and health professionals – helps establish a positive, welcoming school climate that motivates and supports consistent on-time attendance.
District administrators, public agency and non-profit leaders, policy makers, funders and other partners can individually and collectively support making attendance a priority during transition and throughout the year. They also can support systems that facilitate adoption of good practice at scale.
What is in this Toolkit?
Early Matters is a guide for integrating attendance into key practices designed to smooth the transition to kindergarten. It includes ideas, resources and inspiring examples to help schools preschools, and community agencies partner with families at the site level to make attendance a priority during transition.
Recommendations for districts, community partners and policy makers recognize the importance of system supports to bring change to scale. These partners can also reinforce practices that emphasize strong attendance as a critical component of achieving positive student outcomes. Because you are doing some of this work now, consider referring to our Transition into Kindergarten Planning Calendar.
Click on the titles in the Explore Early Matters box below to get started.
Explore Early Matters: Integrating Attendance Into Kindergarten Transition Toolkit
Site Level Practices

Schools, preschool and districts can integrate attendance into these five site level practices that support the transition to kindergarten

District and Community Supports

Whether or not preschools and schools integrate attendance into the site level practices is heavily influenced by whether districts and other key community partners work together to put in place systems to support adoption of good practice at scale. These supports create a foundation for infusing attendance into kindergarten transition efforts.
Download an Executive Summary of the Early Matters Toolkit
Early Matters Toolkit Resources
Roadmap for Attendance Awareness at Transition into Kindergarten
Production of Early Matters: Integrating Attendance into Kindergarten Transition was made possible by the generous support of the Evelyn and Walter Haas Jr. Fund and the Jonathan Logan Family Foundation.