Calculating Chronic Absence

Many schools, districts and communities are interested in analyzing their attendance data to see if missing school is a significant problem. To simplify the process, Attendance Works offers free self-calculating spreadsheets for school districts called the District Attendance Tracking Tools (DATTs). These tools are especially effective for smaller districts with more limited data capacity. The companion tools are the School Attendance Tracking Tools (SATTs) which provide school-level analysis down to the individual student level.
Organized into four separate modules for grades PreK-5 (Elementary), K-5 (Elementary), 6-8 (Middle) and 9-12 (High), the DATTs and SATTs are designed for small to mid-sized school districts and can accommodate up to 65,000 students.
In addition, we offer a supplemental tool which combines the reports from each module into one PreK-12 / K-12 set of reports on chronic absence for your district.
Essentially Excel files embedded with formulas, tables, and charts, the DATTs and SATTs are designed to work with a school's student information system. School districts can upload attendance data and receive an analysis of chronic absence rates by school, grade and racial/ethnic breakdowns, as well as a list of absentee students. While they cannot replace a district's regular data system, the tools are helpful for providing a snapshot of the levels of chronic absenteeism in the school or district.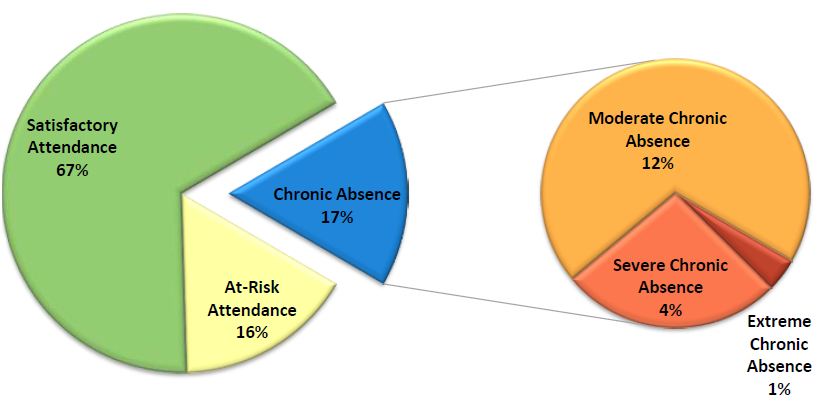 The DATT and SATT are available free of charge from Attendance Works.