Working with nearly 50 national partners, we're launching our plans for Attendance Awareness Month today with a webinar and the release the Count Us In! 2015 toolkit, an essential guide to the templates, tools and strategies for making the most of activities this September.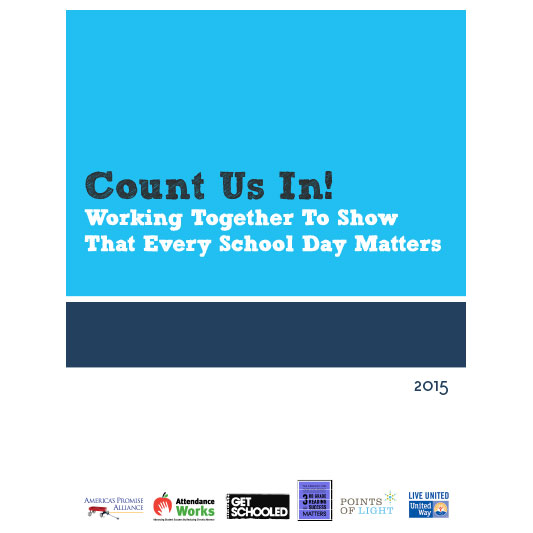 As in past year, the toolkit is chock full of handouts for parents, resources for mentoring programs, strategies for tracking data and the ideas for promoting awareness across your community. This year, we're emphasizing a theme of Mapping the Attendance Gap, asking schools and communities to determine who, when and where students are most likely to miss too much school.
What else is new this year?
The toolkit's release coincides with the Ready, Set Go! webinar at 2p.m. ET today, which launches planning for September's activities. More than 500 people have registered for the webinar, but there's still room for more. Click here to sign up.