Working Together to Reduce Chronic Absence In San Francisco
Daily attendance is critical to success in school. When children miss class, they miss out on learning opportunities that cannot be replaced by homework or make-up assignments. In San Francisco, more than 17% of kindergartners are chronically absent. Chronic absence—missing 18 days over the school year or just two days a month—is a proven predictor of academic trouble, starting as early as preschool and kindergarten.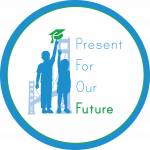 Kindergartners who miss that much school, especially if it persists into 1st grade, are less likely to read by the end of third grade and risk falling behind in all of their classes. It doesn't matter if absences are excused or unexcused; they can still add up to too much time lost in the classroom. Chronic absence at a young age can also lead to skipping school in middle and high school. The good news is absenteeism can be reduced when everyone works together to:
Build awareness of the importance of daily attendance starting in preschool and kindergarten

Identify and address the barriers of getting to school.
Whether you are a parent leader, teacher, social worker, early childhood provider, afterschool provider or committed community member, you can make a difference. This toolkit is designed to help you take steps to ensure all children are in school so they can learn and feel successful starting in kindergarten or preschool.
This toolkit offers three initial steps to help families get their students to class. It emphasizes action early in the school year and early in a child's academic career to imprint the importance of showing up every day. It's important to launch this work in the first month of school, since absences in the first month of school can predict a pattern of poor attendance throughout the year.
Click on the Links to See Tools and Templates for Each Step