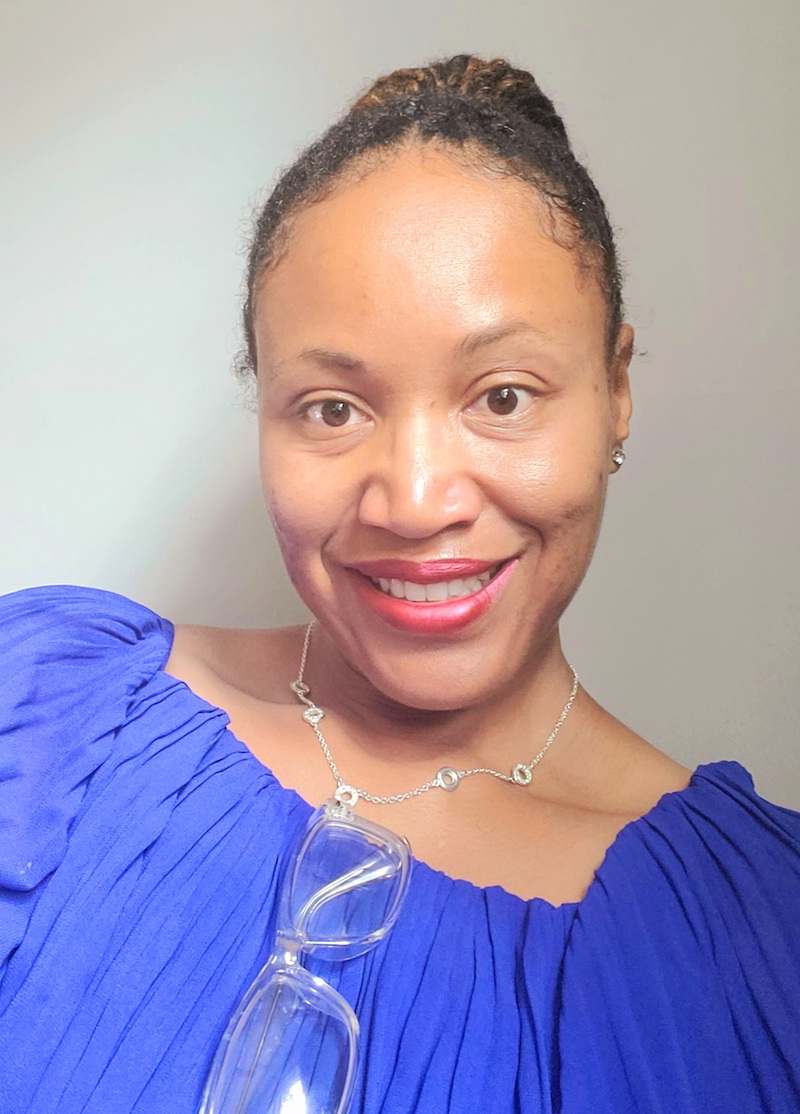 Adrienne Sesay's work in the human services field began nineteen years ago. After receiving a Bachelor of Science in Justice Studies from Georgia Southern University she worked as a probation officer, then soon moved into community-based work as a coordinator and paralegal. She transitioned into education with the desire to help children and families empower themselves both educationally and holistically.
Adrienne received her teaching certification from the University of Georgia with a focus on students with disabilities in Interrelated and Positive Behavior Supports. She taught students with severe emotionality in grades K-8, and served as the school's special education representative for Response to Intervention and IEP services. During her summers, Adrienne dedicated her time as counselor/student services coordinator for The Black Males College Explorers Program in Tallahassee, Florida, aiding at-risk middle and high school males of color who exhibited academic and social/emotional challenges. She received a Master of Science in Counseling Studies from Capella University in 2008.
Adrienne currently works in Baltimore County Public School System where she represents the superintendent on district disciplinary matters. Her goal continues to be to help build school capacity and drive school improvement, while establishing and monitoring effective systems that ensure that schools are compliant with federal, state and local requirements, and meet the individual needs of students.
Adrienne is a certified school administrator and has several national certifications from the International Institute for Restorative Practices (IIRC) and from CPI in Non-violent Crisis Prevention. She also does community service work with clinical psychologists and substance abuse counselors to administer assessments, provide resources, educational services, and provide comprehensive treatment to adolescents and adults.