Strategies for Engaging Preschoolers
Parents are motivated when their actions make their children happy. Engaging preschool children in tracking their own attendance motivates the children and makes attendance important to families at a level a top down approach rarely achieves. When getting to class on time every day becomes important to the children, parents respond.
Perfectly Punctual, a program specifically designed for the early education setting, has aligned with Attendance Works to provide strategies and materials free of charge. Feel free to download these materials or use the ideas to develop your own themes. For young children, a mascot can be a very important ally.
Keeping Score on Attendance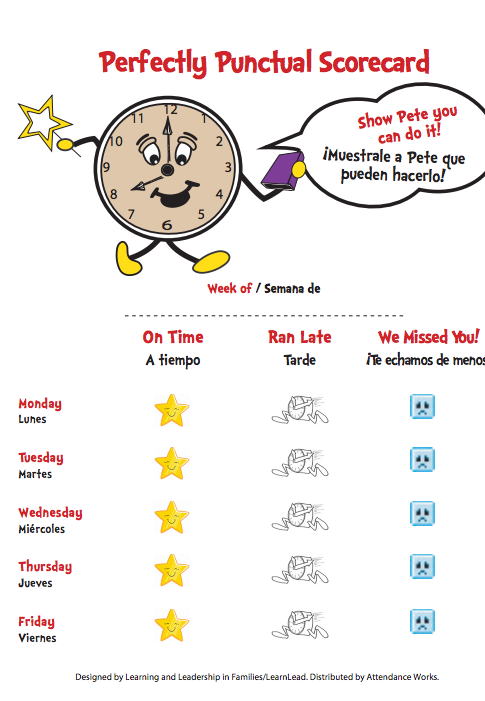 The Perfectly Punctual Campaign (PPC), developed by LearnLead and now distributed through Attendance Works, offers a variety of materials including scorecards, button and sticker designs, and a mascot for engaging children directly. The Leaders Guide gives specific directions and best practices information. Combined with the Attendance Works color-in attendance banner, and menu of incentive and recognition options, and a variety of certificates for excellent and for Highly Improved Attendance, the processes offer a template that works engages children directly.