Below is a list of seminal research related to attendance
For the full list of research and reports, please visit the All Research page.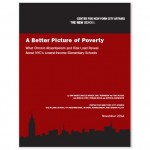 Nauer, Kim. Center for New York City Affairs at the New School, November 2014. This report looks closely at New York City's schools and documents the risk factors that plague struggling schools. Researchers found that more than 87,000 New York City children from kindergarten through third grade missed 10 percent or more of the school year in 2012-13. That number…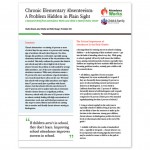 Bruner, Charles, Anne Discher, and Hedy Chang. Child and Family Policy Center and Attendance Works, November 2011. This study confirms the premise that districts and schools may fail to detect high levels of chronic absence because the problem is easily masked by average daily attendance, one of the most commonly calculated attendance measures. While many educators assume a 95 percent…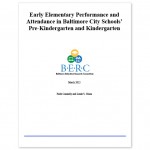 Connolly, Faith and Linda S. Olson. Baltimore Education Research Consortium, Baltimore, Md., March 2012. This brief looks at attendance in the early grades with particular focus on Pre-Kindergarten (PreK) and Kindergarten (K) and follows these young students over time. The study finds that students with low attendance in both PreK and K often continue to have low attendance, are more…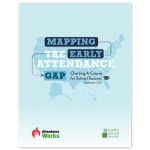 This report shows how disparities in school attendance rates starting as early as preschool and kindergarten are contributing to achievement gaps and high school dropout rates across the country. The report also highlights the connection between health and attendance and the power of states to tackle absenteeism by tapping key champions, leveraging data, and learning from places that have improved…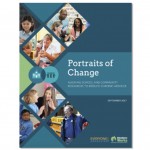 This report, Portraits of Change: Aligning School and Community Resources to Reduce Chronic Absence, by Attendance Works and the Everyone Graduates Center, September 2017, provides a national and state analysis of how many schools face high levels of chronic absence and discusses the implications for state and local action.